Reel on Instagram is best known for its short videos where everyone participates in cultural trends, collaborates with the community, engages audiences and visually introduces new ideas in an engaging way.
But if you're one of the many who have a spiral of photos and videos to show off but struggle to create compelling reels and stay on trend, then this blog is for you with pictures. It will help you quickly create an Instagram Reel.
In this guide, we'll cover three apps that let you create reels with your photos, including the Instagram app, Canva, and VN.
If you want to make a basic reel, Instagram It's your app.
Want to create professional-grade, template-based reels? Canva is the go-to place.
And if you want to make a reel from scratch and make it your own way, VN it's for you
Let's dive into the nitty-gritty of how to reel in all these apps.
Creating a reel with photos on Instagram is a simple process that allows you to add a dynamic and visually appealing element to your Instagram profile. Here's a step-by-step guide on how to do this.
Option 1: Open the Instagram App – Swipe Right – Go to the Reels section at the bottom – Start recording reels immediately or add a photo by choosing from your gallery.
Option 2: or in the top left corner of the home page, go to options to create a reel. Create reels from existing stories, add photos to create new reels, and start recording reels instantly.
You have chosen how to create reels. You can set the video length. To do this, tap the circled "15" on the left side of the screen and set the duration to 15, 30, 60, or 90 seconds.
Then to reel less than 15 seconds. Click an option and use the slider to adjust the length.
You can also set the timer to 3 seconds or 10 seconds on the right side of the screen. Press record to start the countdown to start recording the reel.
You can also customize reel speed, effects, gestures and layouts. To do this, select the desired option from the left side of the screen and add it to the reels until you reach the desired level.
Now let's add a photo to the reel.
To add more photos to your reels, click the '+' sign at the bottom left of the screen and select up to 10 photos. You can add music, edit the length of each image and preview the reel before posting.
If you want certain parts of the song to be included in the reel, you can edit the song and choose which parts to add.
You can even add text to your reels while customizing fonts, colors and animations. If you want the text to appear briefly, tap the text and drag the bottom slider to the desired point.
Once you're satisfied with your reel, you can post it on your Instagram profile for your followers to enjoy. Add hashtags, captions and set a cover image before hitting the "Share" button!
Instagram allows you to create and share reels, but there are some limitations that prevent you from creating cool, trendy reels that go viral.
Instagram lags and crashes a lot, and lacks motion graphics and beautiful layouts for those familiar with certain trends like the 3D Photo Challenge and the 27 Photos Challenge. Additionally, you cannot control the length of the animated text or add transitions.
An alternative to Instagram is to use a design tool (Canva or VN) to create reels with photos. This gives you access to customizable templates, graphics, tools, and more, giving you complete control over your reels.
Canva makes it easy to create reels with photos using pre-made, easy-to-edit templates. Here's how to customize Canva reel templates to quickly create reels and access thousands of elements, fonts, animation options, trendy songs, effects and more.
Search for "Instagram reels" in the Canva editor and select a template.
Click the three "horizontal dots" and tap "Resize" to customize the size.
From the Category section, select a template category. Choose from thousands of reel templates to suit your business needs, marketing, education, or even culinary recipes.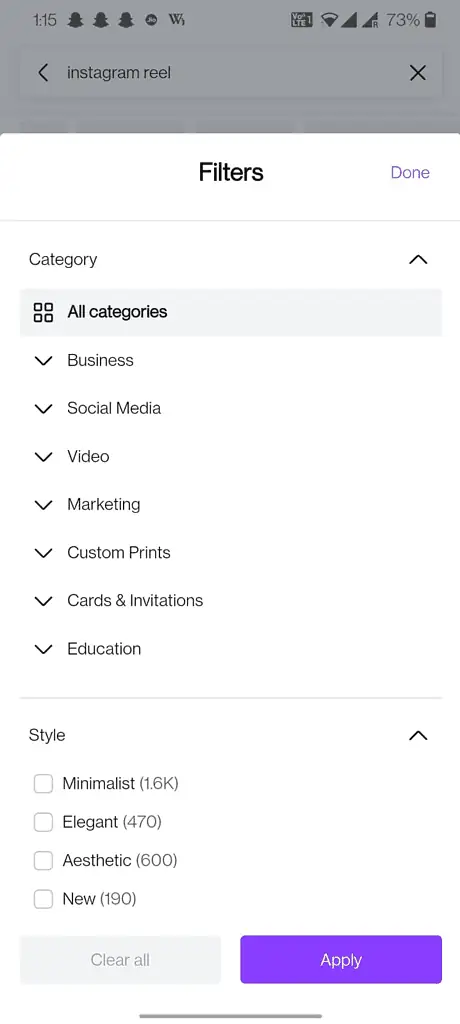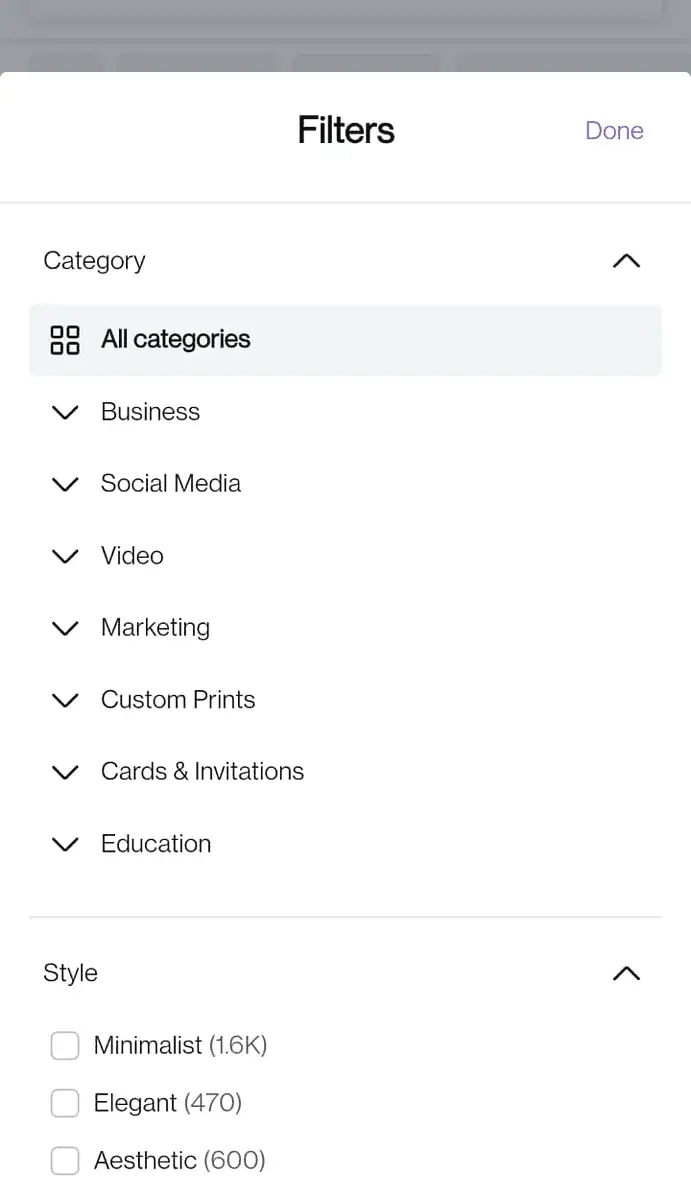 After choosing a template, you can add your favorite photos.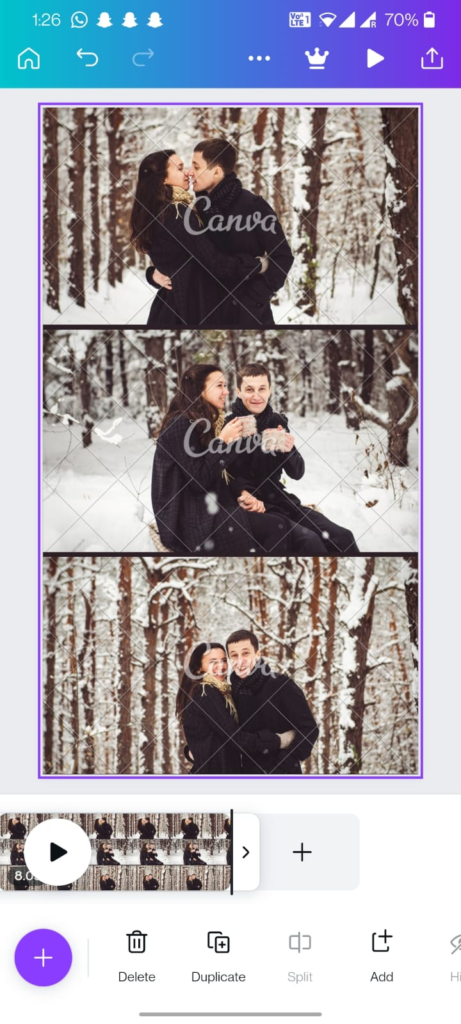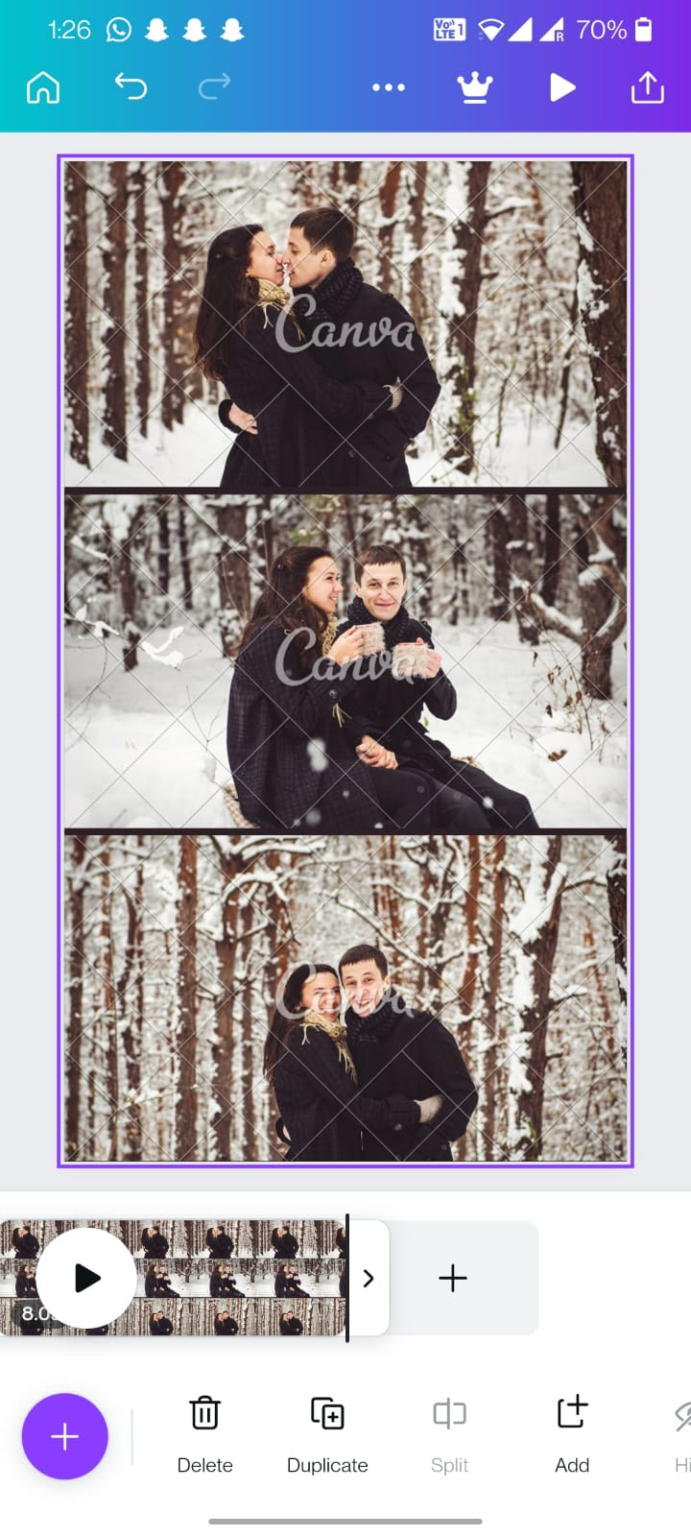 Use the drag arrow ">" at the bottom to stretch the template to make it longer. You can also add new spaces to the reels using the '+' symbol or the 'Add' option at the bottom.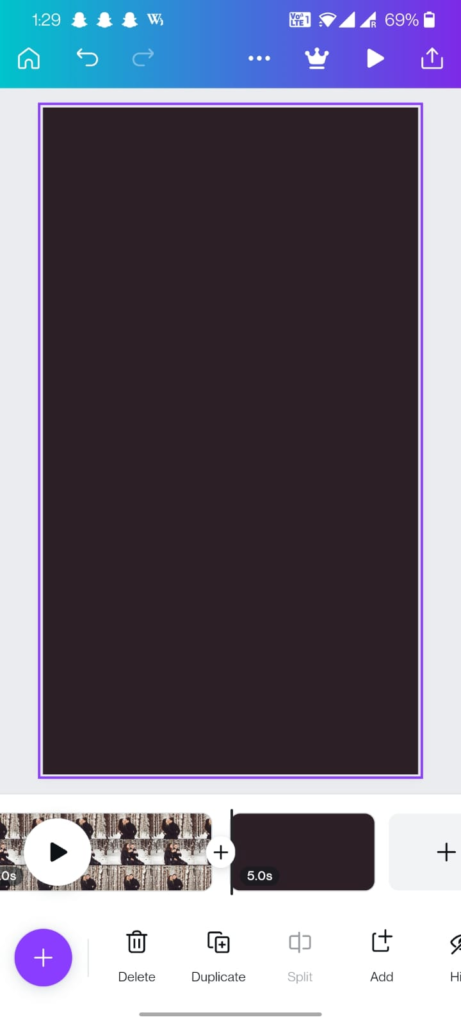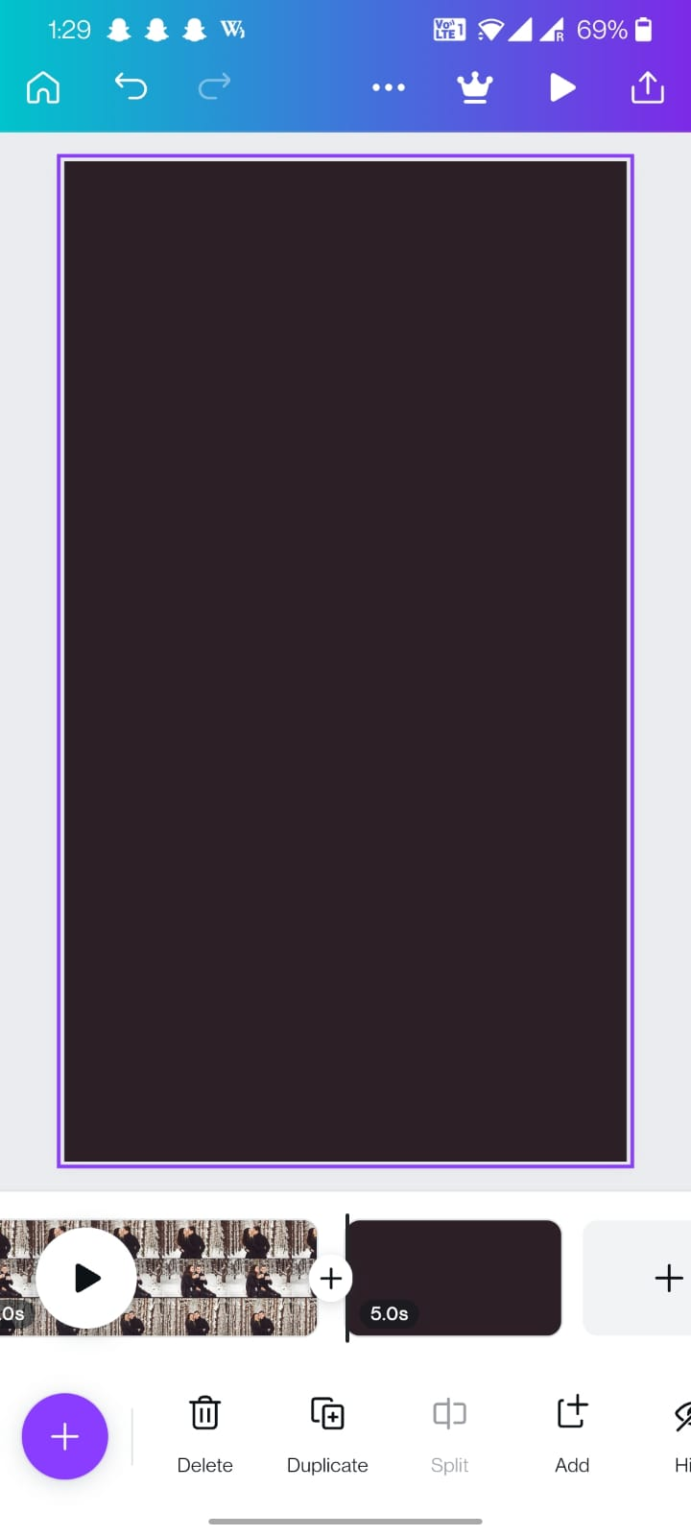 You can adjust the sliders, cut the template into as many smaller halves as you want, add as many photos as you want (but don't forget the 90-second limit).
Get creative and add photos. Upload a photo from your gallery, drive, or other application by clicking the "+" sign circled in purple on the left side of the screen.
Another way to replace the template image with your own is to click on the image you want to replace and click. Click the option to add a photo. Repeat this method to add all images to the reel.
You can add elements from the same section such as charts, gifs, and tables. Add your text and choose the font you want.
Then click on "Elements", search for "audio" and tap on "Audio" just below the search bar. You can browse different audios for different moods to find one that resonates with your reels.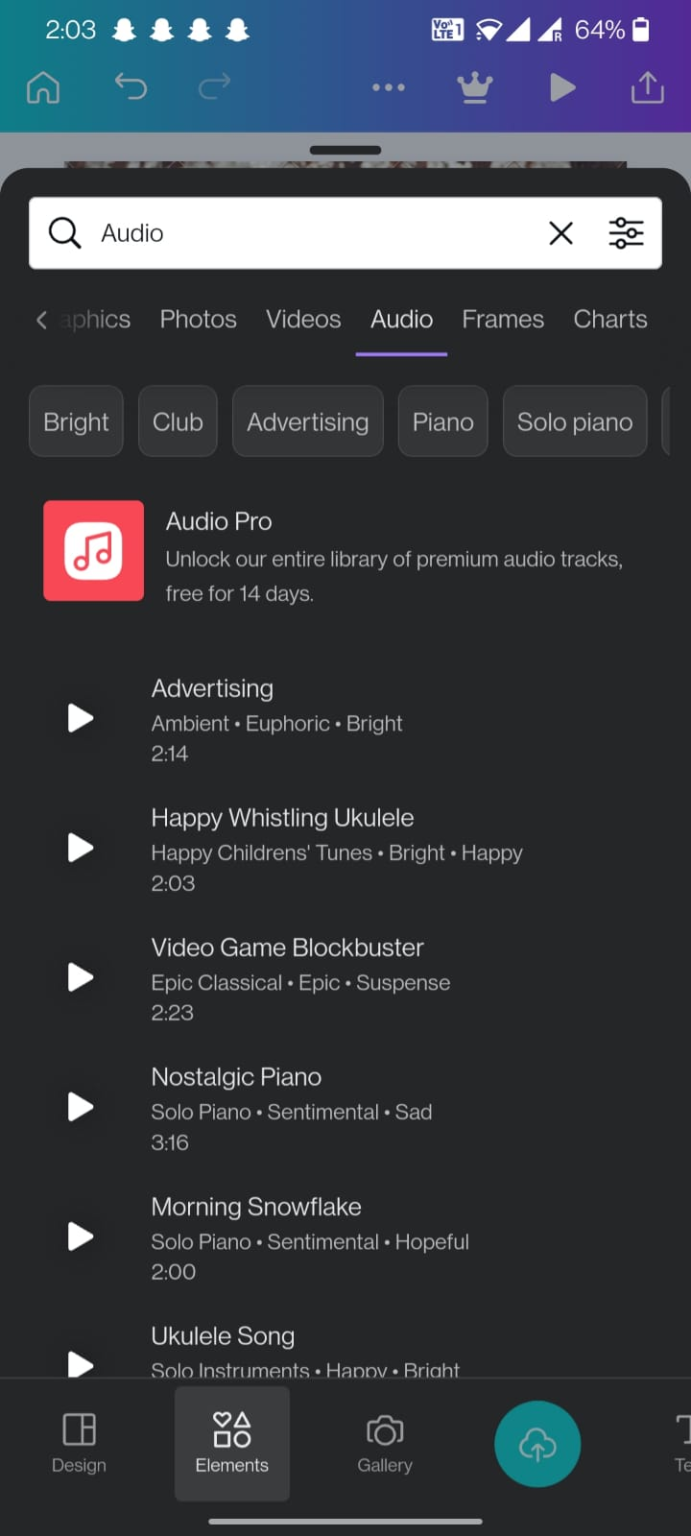 If you add audio, it will appear at the bottom of the purple line. Double-click it to adjust the starting point of the music.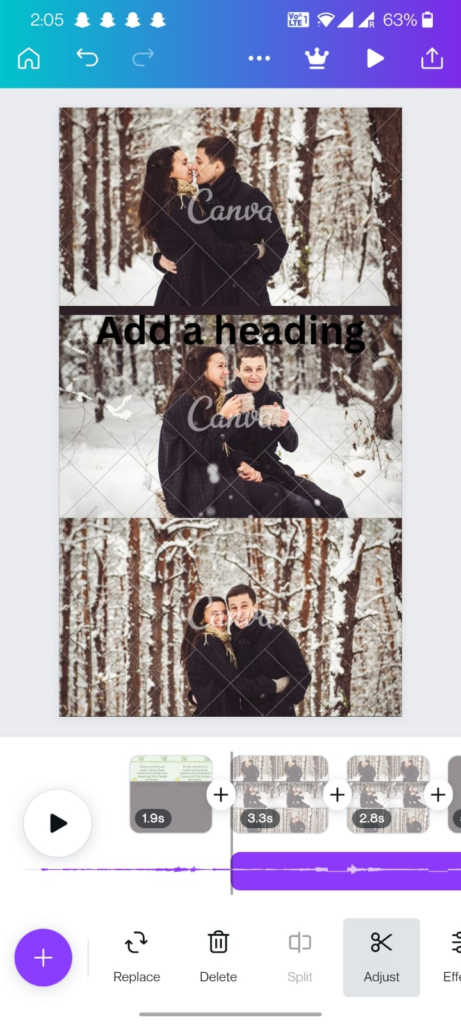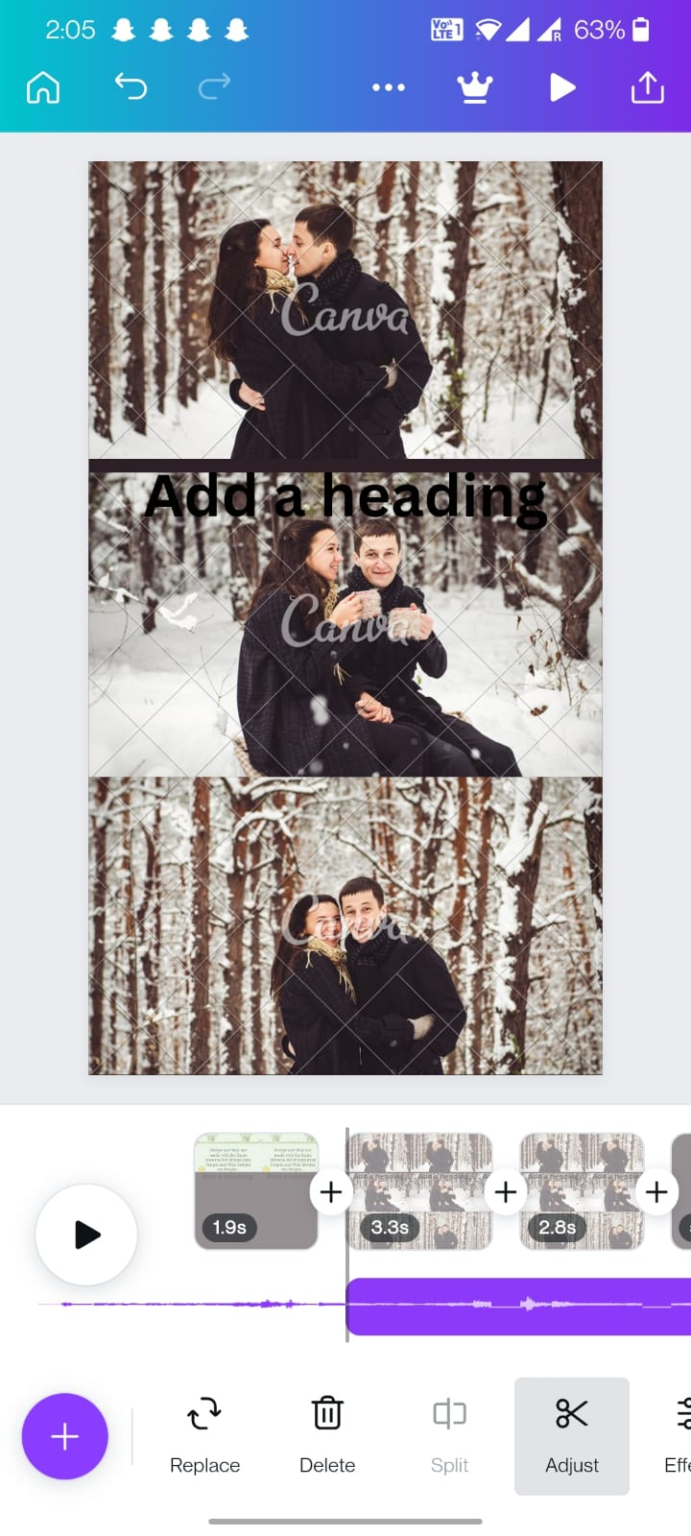 To get even more creative, add transitions by clicking the "+" sign between sections. You can apply the same transition to all slides or choose a unique one for all slides.
Once you're done and ready to export your reel, preview it, and make further edits if necessary. Click the purple. Click the button to download. This will export your video in the correct format, aspect ratio, and resolution for uploading to Instagram.
VN is one of the best video editing and reel-making apps for Apple users, Android, and desktop. Cross-device, cross-platform software.
Well, there are two ways to create Instagram Reel in VN. You can start from scratch or use a template.
To use a template, click the "+" sign in the lower right corner and go to the "Templates" section.
You can choose a template directly from the "Instagram Reels" section (although there aren't that many options). Alternatively, you can search for the type of template you want in the search option to access hundreds of templates in that category.
Select Templates, Download the template you want to customize and click Use Template.
To create a reel using the template, replace its photos with photos or videos.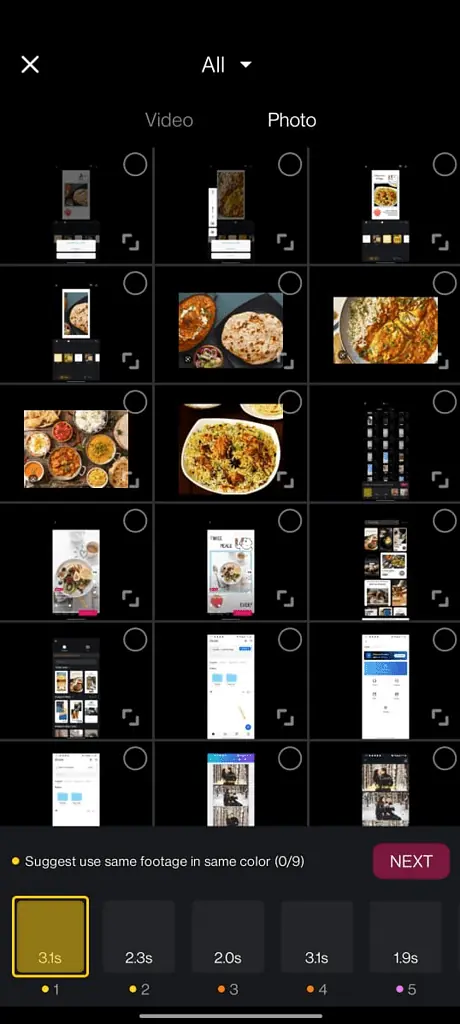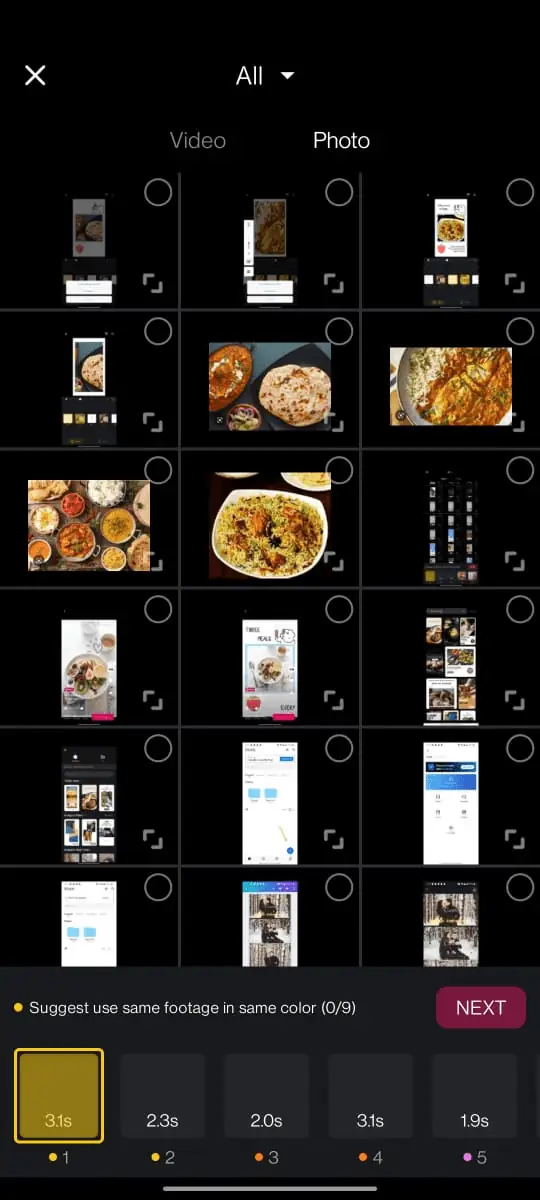 Edit the content and add your own, preview the reel and save it to your VN app or download it by clicking the 'download arrow' in the top right corner.
Or to create a reel from scratch. Click Options and in the bottom right corner[+]. Click the symbol.
Then add media. With up to 70 media available from the gallery, you can create reels that can display them all, amazingly. You can use videos and photos alone or in combination.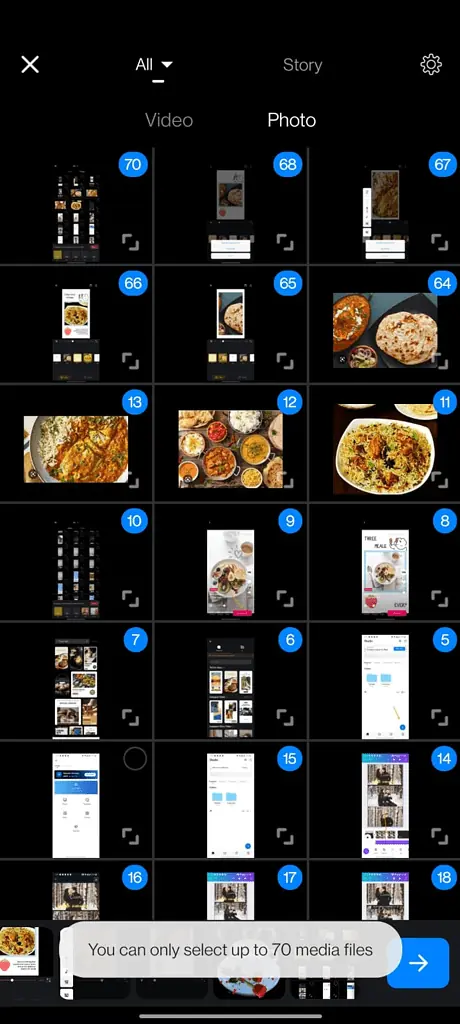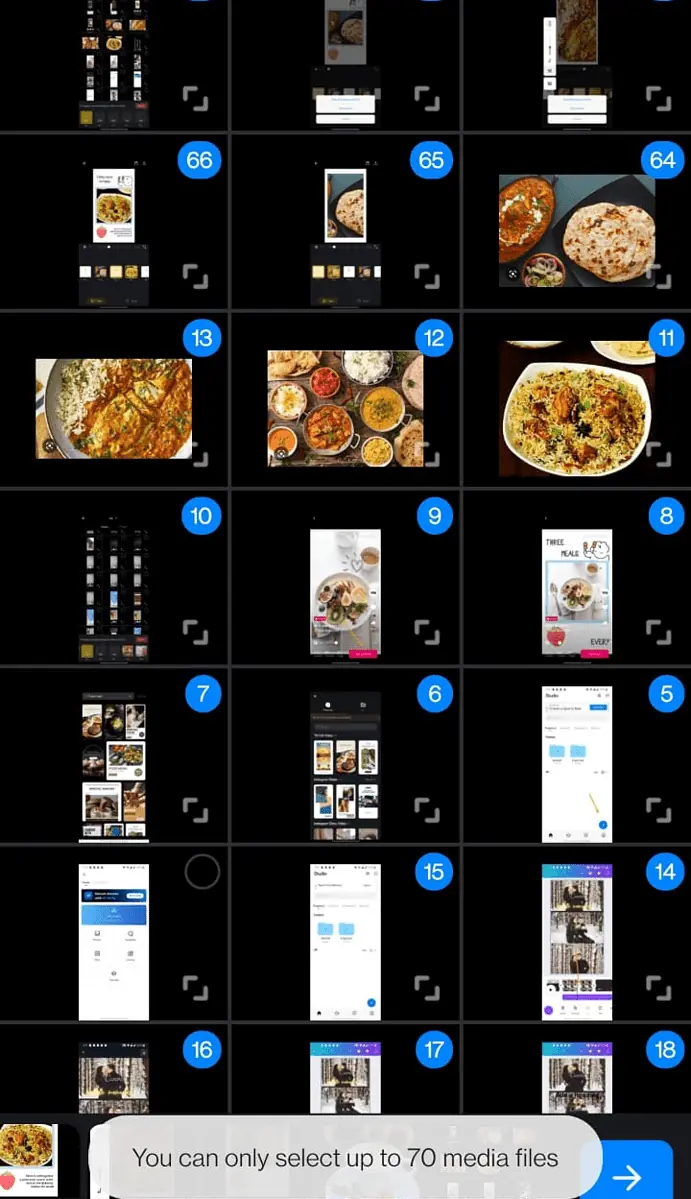 Once you've selected your images and videos, you can add music and text, insert stickers, add videos to your images, and vice versa.
Now the reel is ready to post! But you can be as creative as you want with the reel. The VN has tons of features to enrich your reels, including various editing options, hundreds of filters, fonts, music options, and more.
In summary, creating a reel with photos on Instagram is a powerful way to showcase your content and stand out on the platform. The Instagram app makes it easy to create and edit reels using the platform's built-in functionality. However, if you're looking for more advanced customization options and design elements, design tools like Canva and VNs can take your reels to the next level.
Canva gives you access to dozens of pre-made templates, graphics, animations and other design elements that will help you create a very unique and professional reel. VN makes it easier to create reels from scratch and have full control over reels and their design.
Whichever route you choose, taking the time to create a visually appealing reel with photos will help your content reach a wider audience and make a lasting impression.
Did we miss something? Tell us what you think about our article How to make a photo reel in the comments.
Ravpreet is an avid writer and tends to write compelling and compelling content. A startup enthusiast, Ravpreet has been writing content about startups for over three years, helping startups succeed.